Cosmetic Dentist – Winchendon, MA
Enhancing Smiles, Changing Lives

There is something to be said about a beautiful smile. Not only does it capture the attention of others, but it helps to boost confidence and positively improve personal and professional lives. At Unique Dental of Winchendon, Dr. Hakwati and our team believe in the power of a stunning smile, which is why we offer an array of cosmetic dentistry services that range from veneers and Lumineers to cosmetic bonding, teeth whitening, smile makeovers, and more. To discover what you can do to boost your appearance, call us to schedule a consultation today with our experienced cosmetic dentist in Winchendon.
Why Choose Unique Dental of Winchendon for Cosmetic Dentistry?
No-Mess Digital Dental Impression System
Dentist with Over 10 Years of Experience
Offers In-House & Take-Home Teeth Whitening
Veneers & Lumineers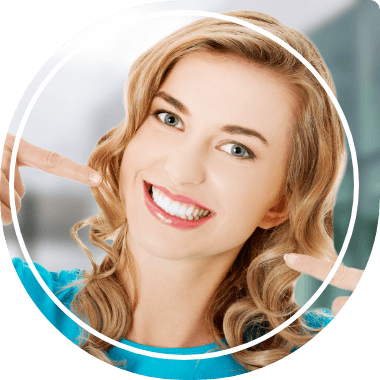 If smile imperfections are keeping you from embracing opportunities in life, consider concealing these flaws with the help of customized dental veneers. Designed to fit over teeth to hide everything from chips and cracks to gaps and stains, these permanent coverings can change the appearance of your teeth, fully transforming your smile in just two dental visits. Whether it is the size, shape, or color you want to alter, our team can work with lab technicians to ensure that your new smile matches your needs and desires.
If veneers seem to be too much of a commitment, you can always opt for Lumineers. Thinner than regular veneers, these shell-like coverings are reversible, which means you can remove them at any point. Also, they do not require that you have enamel removed for proper placement. With Lumineers, you can hide imperfections while obtaining a beautiful smile.
Metal-Free Dental Restorations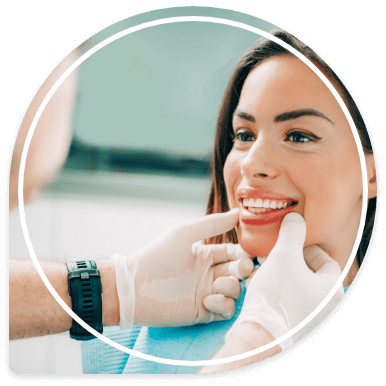 When decay and damage become the reason for hiding your smile, you can avoid turning to traditional amalgam and instead, opt for metal-free restorations. Blending in with your regular smile, these dental crowns, fillings, inlays, and onlays will not only improve the health of your teeth but also keep your dental work a secret that only exists between you and Dr. Hakwati.
Cosmetic Dental Bonding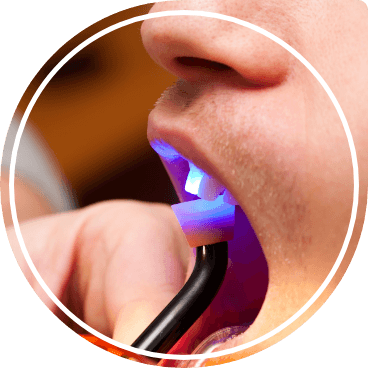 Oftentimes, minor tooth stains or chips can become bothersome – just enough to cause you to be self-conscious about your appearance. If you do not prefer a more complex process like veneers, you have the option of choosing cosmetic dental bonding. Using a color-matched composite resin, we can quickly repair your smile in just one visit. We'll apply it directly to the tooth enamel, making sure that you walk away with a completely covered tooth that looks and feels brand new.
Teeth Whitening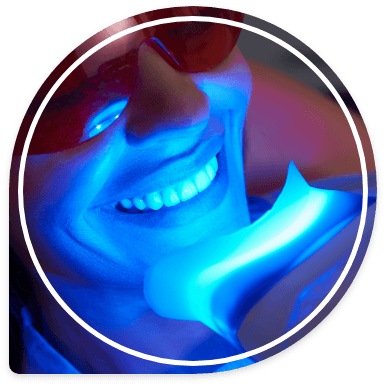 No one can deny that having a brighter smile helps to boost confidence. Whether it is preparing to meet someone for the first time or interviewing for a new position at work, teeth that appear whiter and healthier always help. This is why we offer both in-office and take-home professional teeth whitening. In either one hour or two weeks, we can help to eliminate tooth stains and improve the look of your pearly whites in no time at all.
Smile Makeovers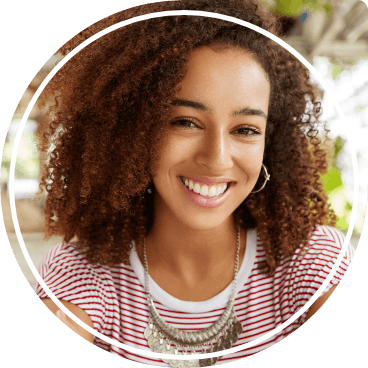 When multiple imperfections exist, you can inquire about the potential for a smile makeover. Instead of relying on one cosmetic dentistry treatment to fix all your dental problems, we can combine multiple services into one comprehensive plan. This allows our team to maintain a more seamless approach while creating a completely revitalized and youthful appearance.