Preventive Dentistry – Winchendon, MA
Where Healthy Smiles Get Their Start

A study published in March 2020 by the World Health Organization (WHO) revealed cavities, severe gum disease, and tooth loss to be the three most common oral health conditions affecting individuals' overall well-being. At Unique Dental of Winchendon, we provide services that minimize these problems and instead, produce healthier results. With preventive dentistry in Winchendon, we can improve patients' smiles, no matter their age or stage of development. If you or a loved one has not seen a dentist in six months, call us to schedule an appointment today.
Why Choose Unique Dental of Winchendon for Preventive Dentistry?
We Welcome Your Dental Insurance
Dentist with More Than a Decade of Experience
State-of-the-Art Diagnostic Imaging Used
Dental Checkups & Teeth Cleanings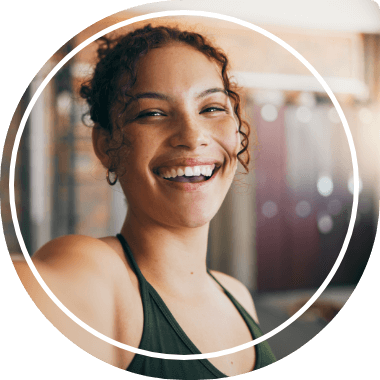 Every six months, you and your family are advised to visit the dentist's office for a dental checkup and teeth cleaning. These visits make it easier to pinpoint problem areas in their earliest stages, minimizing the potential for serious and complex restorative care in the future. Using diagnostic imaging and innovative solutions to identify signs of cavities, tooth decay, and gum disease, we can deliver effective treatment options to reverse symptoms and improve the status of your smile.
Gum Disease Treatment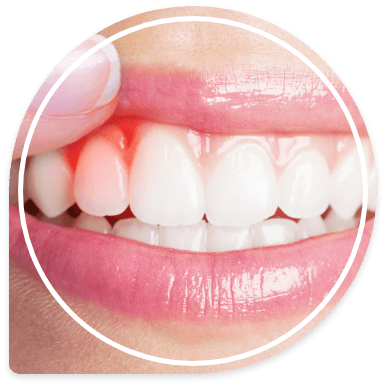 Scaling and root planing as well as antibiotic therapy are ways we can treat gum disease. When inflammation, tenderness, and bleeding occur because of harmful oral bacteria attacking your gum tissue, our team can use these techniques to target and eliminate pockets of plaque and tartar so that your soft oral tissues begin to heal and improve over time. As a result, this will minimize the potential for worsening symptoms affecting your overall health and well-being.
Oral Cancer Screening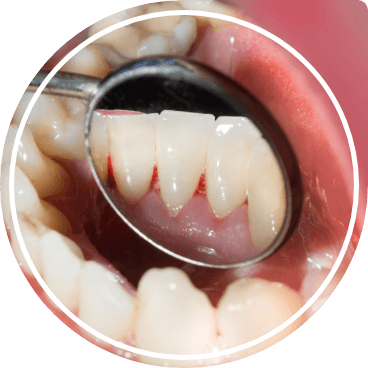 It is estimated that more than 54,000 people in the U.S. will be diagnosed with oral or oropharyngeal cancer in 2023. Although many cases are associated with high-risk behaviors such as smoking and alcohol consumption, many individuals who are diagnosed never engage in these habits. Dr. Hakwati wants to lower this number by offering oral cancer screenings during regular checkup and cleaning appointments. By checking for abnormal growths and lesions, we can determine if further testing is required.
Fluoride Treatment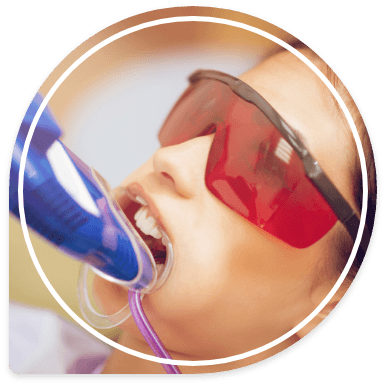 Maintaining strong tooth enamel is important, especially since it is the hardest substance in the human body. Unfortunately, it's not impenetrable, which means tooth decay can occur. With fluoride treatment, however, we can add another layer of protection to those individuals who may be at high risk for cavities. Because this natural mineral is known to combat tooth decay, we not only encourage additional treatments in-house but also the use of fluoridated toothpaste and the consumption of various fruits and vegetables that contain fluoride.
Nightguards for Bruxism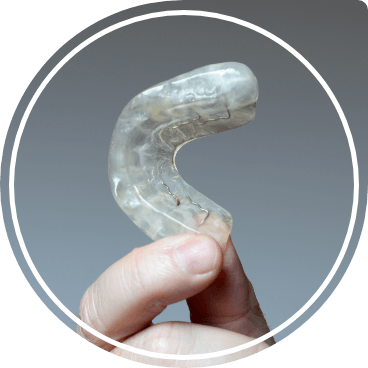 Do your teeth appear worn down? Do you suffer from chronic jaw pain? If so, you may be dealing with a problem known as bruxism. Also known as teeth grinding and clenching, this issue can be remedied with the help of a customized nightguard. Worn over teeth while asleep, the oral appliance keeps upper and lower arches from touching so that pressure is removed from jaw joints, and teeth are better protected from each other.