Invisalign – Winchendon, MA
Straighter Teeth for a Lifetime

It's natural to assume that when a person mentions the idea of braces, your mind immediately envisions metal brackets and wires. However, times have changed, and Dr. Hakwati is now pleased to provide an alternative solution – Invisalign clear aligners. Made of small plastic trays that gently shift teeth into a new position, Invisalign can offer a new and more flexible way to achieve a straighter smile. Call us to learn if you or your teen might be a good candidate for Invisalign in Winchendon.
Why Choose Unique Dental of Winchendon for Invisalign?
Your Dental Insurance Plan Is Welcome
Evening Hours & Weekend Appointments Available
Enhanced Imaging for Accurate Treatment Planning
Who Is a Good Candidate for Invisalign?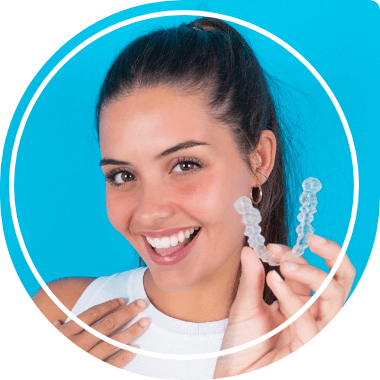 Most adults who have minor problems with overcrowding, gaps, and bite misalignment are considered good candidates for Invisalign. As a highly versatile form of orthodontic treatment, these clear aligners can shift teeth gently without the use of metal brackets and wires, which is often a relief to busy individuals and those who are simply self-conscious about their appearance.
Some mature teenagers may also find Invisalign to be an ideal alternative to traditional braces, as they help awkward teens avoid the finger-pointing and teasing that can occur when metal is part of their smile.
To know if you're a good candidate for this type of treatment, though, it is necessary to schedule a consultation with Dr. Hakwati, as we'll need to determine if you have any existing dental issues (i.e., gum disease, tooth decay) that needs to be addressed first.
The Invisalign Process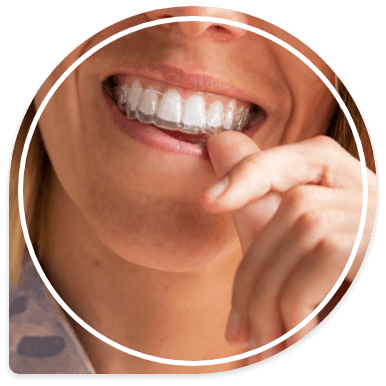 After receiving your Invisalign clear aligners, you'll be expected to wear them 20-22 hours each day. This will ensure that your teeth receive continuous pressure to move in the right direction. Every one or two weeks, you'll be required to remove your current trays and swap them out with the next ones in the series. This will help to keep teeth from sitting dormant in a particular position for too long.
Once the Invisalign process is complete, which can take, on average, between 3-12 months, you will notice your smile is more properly aligned. But you will be required to wear a retainer to ensure that your new smile remains firmly in place for a lifetime.
Benefits of Invisalign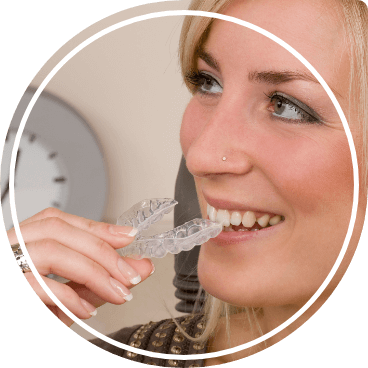 Invisalign clear aligners are unlike metal braces. Apart from their lack of visibility as opposed to sparkling brackets and wires, many patients choose Invisalign because:
They offer greater flexibility so that the trays can be easily removed for eating, drinking, and cleaning purposes.
They are easy to maintain and keep clean, as you only require Invisalign cleaning crystals, lukewarm water, and a soft-bristled toothbrush.
They allow you to eat the foods you love because you don't need to worry about food getting stuck between brackets and wires.
Treatment can be much quicker than with traditional braces (i.e., 12-18 months compared to 2-3 years).