Tooth Extractions – Winchendon, MA
When Removing a Tooth Is the Only Option

It is always best for individuals to keep their natural teeth as long as possible. However, when all other treatment options are exhausted, removing a tooth is oftentimes the only option left. At Unique Dental of Winchendon, Dr. Hakwati and our team will go to great lengths to ensure that you remain comfortable throughout the procedure, as we extract the tooth in an attempt to save your smile. If you have questions about tooth extractions in Winchendon and want to learn more, call our dental office.
Why Choose Unique Dental of Winchendon for Tooth Extractions?
Reliable Tooth Replacement Solutions
Delivering Stress-Free Solutions to Minimize Discomfort
Evening & Weekend Appointments Available
When Are Tooth Extractions Necessary?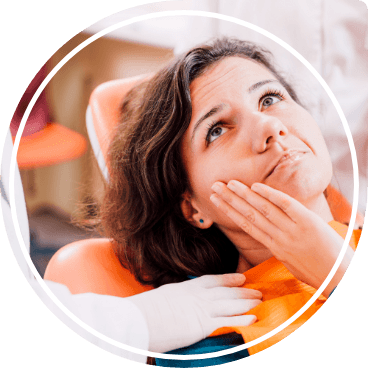 Tooth extractions are never the initial treatment recommendation. Our team will always look for alternative solutions to improve the state of your smile (i.e., dental crowns, root canal treatment, etc.), but when certain situations arise, the removal of a tooth may be necessary. These can include:
A tooth is severely decayed and cannot be treated successfully with a root canal
Significant facial trauma has occurred, resulting in the tooth no longer being viable
Overcrowding is keeping you from being able to pursue successful orthodontic treatment
One or more teeth are impacted and require removal
A baby tooth does not want to fall out on its own, and the permanent tooth needs room to erupt